#10: Team Words+Meaning – Ad Picks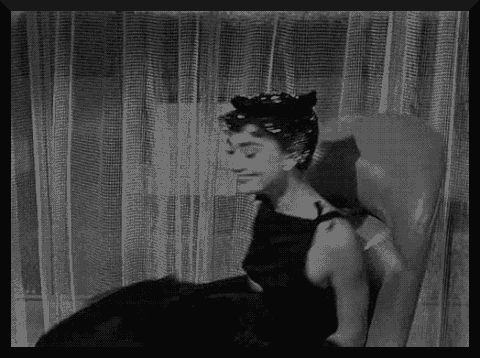 Every Friday, we have mini catch-ups on the company and the industry – how we are doing, and what others are doing. We pick out ads we like, and have sharing sessions to go through them. There are always so many wonderful ideas bouncing off the walls, white boards and off the top of our heads.
Hence, we think we should share them with you. This is not only to inspire one another in our respective teams, but also equally important to know what others are doing around the world.
"Inspiration is what creativity has for breakfast."
To kick things off, we have appointed our Words+Meaning team to sum up their picks from the past two weeks:
AIRBNB – Belong Anywhere
Source: Don't Go There. Live There. A Different Kind of Paris
What It's About Giving travelling a deeper meaning – it is about being a local, more than being a tourist.
Thoughts
By now, you will already have sensed our mad respect for the brand. We have big love for their quirkiness, the clever words they use that form connections and meanings. We especially like how they have expanded into so many ideas, leveraging on their tagline "Belong Anywhere", which truly captures the essence of what the brand stands for.
AIA Singapore – SAVEST "Young Love"
Source: Mumbrella Asia
What It's About
This video builds on a metaphor of "Save" and "Invest", depicting two school boys battle it out using two different methods to impress the girl (who turn out to be twins) they like.
Thoughts
This feels like a "been there, done that" ad which uses school children as protagonists. With that said, the metaphor created shows a very clear message of what AIA wants to relay.
Video/TVC should include a CTA that gives people more information on where they can enquire further. A hashtag or URL will unify the overall campaign to give it a consistency and flow.
This will appeal to an older target audience, seeing that the film treatment is looking more dated and is reminiscent of latter days.
JETBLUE – FlyBabies
Source: Adweek
What It's About
This ad makes use of one very simple, commonly known insight – people hate it when kids cry in-flight. Armed with this, JetBlue reverses the frustration/annoyance to anticipation/excitement by offering free flights if 4 babies cry during the flight.
Thoughts
This ad is a justification that shows how effective a great insight is in idea execution.
Another lesson/reminder is that, no one will ever refuse some good 'ol discounts/rebates/offers.
KFC – Finger Lickin' Good Nail Polish
Source: Adweek
What It's About
KFC introduced its range of edible nail polish – Finger Lickin' Good – based on their Original and Hot & Spicy recipes.
Thoughts
While we think this is something that will let people sit up, and think, "WHAT THE", there are mixed feelings in the room on this ad by KFC Hong Kong/Ogilvy & Mather.
From a brand standpoint: Yes, the name of the products is consistent with the brand tagline; however, some of us find it hard to see the brand value it brings. It may work for the "shock value", but we feel that this looks like a short-term gimmick which will likely phase out. Unless it's meant to be just this.
PEPSI – Emojis
Source: Adweek
What It's About
Pepsi spices things up with its advertising efforts by adding emojis to them. This campaign includes OOH, billboards, print and social media. They have also included these icons to their can packaging.
Thoughts
This is relevant to the "Mobile Generation" they are trying to reach out to – whether adults or a younger age group. It is not only fun, but adds zest and life to both the new Emoji cans, and the tagline "Live for now". The collaboration with street photographers and artists adds a "pop-art" and spontaneous edge to the finished works.