#13: Team Brains+Thoughts – Ad Picks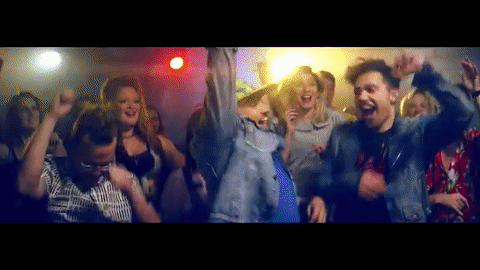 There has been a lot of industry movement lately, from Programmatic Buy debates, Instagram's logo change, to Google's launch of new products. This can only mean new opportunities, and refreshing ways to look at how things are done.
This week, our Brains+Thoughts team take over by reviewing their favourite ads/campaigns from the last two weeks.
MIKE'S LEMONADE – HARDER
Source: Adweek
What It's About Mike's Lemonade teamed up with a quirky creative agency to come up with subtle, … quirky ads which is true to its namesake.
Thoughts
Most of the ads which use explicit, suggestive or sexual innuendos as a selling point are degrading to gender and consumers' intelligence. But this one makes fun of the product name in a subtle way. This is also a good display of audience study as it is appealing to their target audience of male millennials.
Suggestions
Their PR roadshow will be an interesting one. How about out-of-home or billboard, too?
SKII – MARRIAGE MARKET TAKEOVER
Source: Campaign Asia
What It's About
This is an SK II initiative which highlights the "Leftover Women" – women who are unmarried above the age of 25. It interviews these women and their parents, and in turn sheds an endearing & positive light to this "issue". They are now known as the "power women".
Thoughts
This story which is based on an interesting insight is very appropriate and empowering. Especially in a society where people view marriage as a phase of life which everyone needs to go through. These women portray courage and resilience in the fact that they do not need to be married to be happy and fulfilled. It is also a plus for a beauty brand like SK II as it shows that beauty transcends all women.
Suggestions
This can be extended to a full campaign. Roadshows, print ads, even radio. Social media can create conversations which feature everyday women and their stories.
OLD SPICE – DREAM RUNNER
Source: https://www.oldspicedreamrunner.com/ https://www.oldspicedreamrunner.com/gallery
What It's About
Old Spice and Wieden+Kennedy fleshed out a really cool campaign which encourages people to send in their running maps. In return, they will be rewarded based on what their running tracks look like.
Thoughts
We have always liked how Old Spice turned their brand around with this viral ad. This time around, they are tapping into another consumer insight, which is, the trend to stay active and keep track of our running. This is a brilliant piece of work.
Suggestions
On top of the mobile site, how about collaborating with tracking device companies like Fitbit or Garmin to further own this market share?
RAY-BAN – EYE TO EYE
Source: Adweek
What It's About
Part of the #ItTakesCourage campaign, Ray-Ban gathered a group of people to ask/answer a set of questions, all while staring at each other in the eyes.
Thoughts
Their 'Never Hide' campaign featured different group of people – it was about embracing who they are, and not being afraid.
For this one, we feel it takes on a stand on going against what society thinks is "acceptable" and challenging norms. They have launched a series of print ads here. We see this as a continuation of a propaganda about how the brand challenges people to look at themselves, and feel proud. The campaign promotes self-worth, confidence and pushes boundaries against fears of not being good enough. Now, that is powerful.
Suggestions
They should also take to the streets – why not do a series like "Humans of New York"? After all, story telling is a powerful tool, that when harnessed can not only bring attention, but create an even more powerful awareness to the message.